The first device of its kind.
Cypris ARC is the first device of its kind to address the unmet need for minimally-invasive plastic surgery procedures.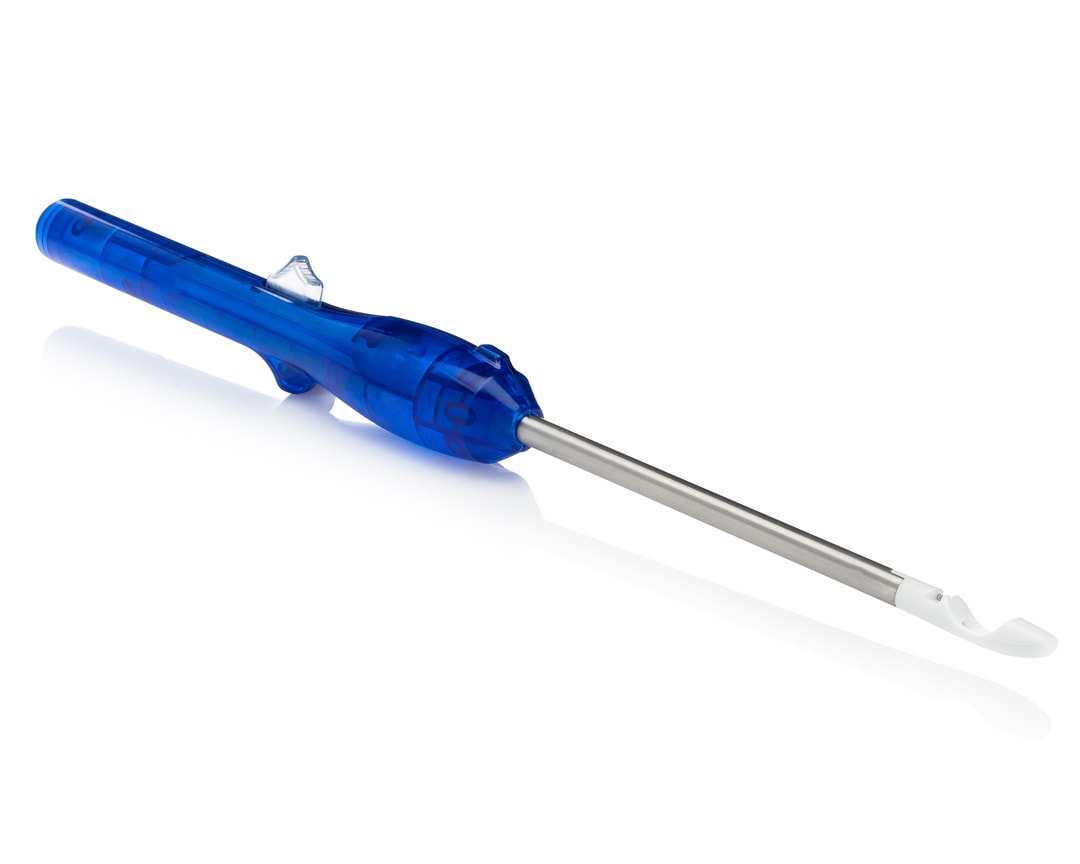 Cypris ARC Surgical Suture Device
Cypris ARC is a hand-held surgical suturing device designed to capture and pass suture through soft tissue.
Cypris ARC extends a surgeon's hands, allowing them unprecedented precision with less dissection. This makes procedures that utilize Cypris ARC less invasive. Cypris ARC can be used in any procedure that requires precise delivery of a suture.
---
ARC™ Accurate Repeatable Capture
ARC is Cypris Medical's proprietary technology to deliver strong, precise tissue capture.
The ARC geometry allows — for the first time — the complete characterization of the amount of tissue purchased.


---
NPS™ Negative Pressure Suturing
Cypris ARC utilizes Negative Pressure Suturing to capture tissue.
By attaching Cypris ARC to a vacuum source using the lured barb included with the device, the surgeon will be able to precisely deliver a suture in difficult-to-reach locations. For procedures where the tissue is superficial to the tip of the device, the surgeon has the option to palpate.
Applications
Our core technology can be used in any procedure that requires precise delivery of a suture.
* The following applications are in development and under investigation.

Midface
A minimally invasive lift of descended cheeks, restoring them back where they were in youth.

Neck Contouring
This technology makes minimal access contouring of the platysma muscle possible.

Breast Reconstruction
Potential to reduce time and complexity associated with suturing of ADM in breast reconstruction.

Body Contouring
Minimal access contouring of the body is possible using this technology.

Breast Lift
Key component of a minimally-invasive breast lift procedure.

General Surgery
Any procedure where access is limited and precision suturing is required.